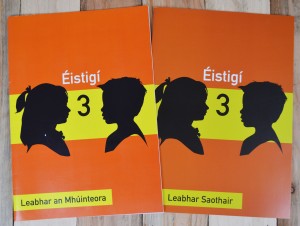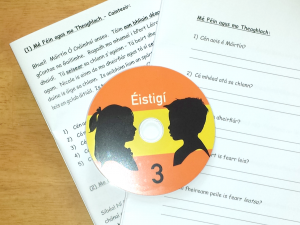 Éistigí is an Irish listening comprehension series designed specifically for Primary School Children.
It aims to develop greater listening skills while covering a wide variety of topics. With 'Éistigí watch the students ability to listen, read and write simultaneously grow in confidence.
There are 30 pieces to be completed during the school year.
Texts are read by young people from the four provinces.
Each piece is played twice throughout.
Vocabulary is provided to the front and back of the workbook
The 'Éistigí series has been developed by primary and secondary school teachers.
________________________________________________________________________
Sample questions from pupils workbook:
1.   Cén aois é Máirtín?
2.   Cá mhéad atá sa chlann?
3.   Cén aois í a dheirfiúr?
4.   Cad é an spórt is fearr leis?
5.   Cén fhoireann peile is fearr leatsa?